Suewon เป็นผู้ผลิตพัดลมดูดอากาศ พัดลมเป่าอากาศแบบ เครื่องสร้างสูญญากาศ (Vacuum) แบบต่างๆ อาทิเช่น Centrifugal Fan, Axial Fan, Centrifugal Blower, Axial Blower และ Multi Stage Turbo Blower สำหรับอุตสาหกรรม น้ำมันและแก๊ส กลั่นน้ำมัน ปิโตรเคมี เคมี พลังงาน  กระดาษ เหล็ก น้ำตาล ซีเมนต์ เป็นต้น
Suewon Poongryuk Machinery provide centrifugal fan, axial fan, centrifugal blower, axial blower, multi stage turbo blower to industries such as oil and gas, refinery, petrochemical, chemical, power, pulse and paper, steel, sugar, cement,..etc.
Centrifugal Fan Blade Shape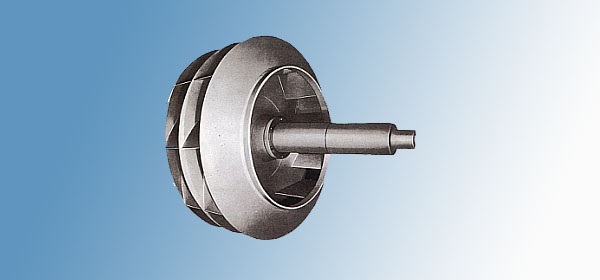 Backward Curved Blade
Centrifugal Type fans are fitted with backward curved blade which are usually profiled. They have an aeraulic efficiency frenquently in excess of 89%
Impeller type : Centrifugal
Volume = 983000 m3/hr
Total Pressure = 1200 mmAq
Rotating Speed = 880 rpm
Power Consumption = 3550 kw
Motor Capacity = 4200 kw
Impeller Dia. = 2900 mm
Radial Blade
Radial bladed fans are special designed to solve the problems caused by wear, corrosion, adhesion.
Impeller type : Centrifugal
Volume = 315000 m3/hr
Total Pressure = 330 mmAq
Rotating Speed = 600 rpm
Power Consumption = 398 kw
Motor Capacity = 490 kw
Impeller Dia. = 1465 mm
Hard Surfacing Fan Impeller Dealing with Dust Gas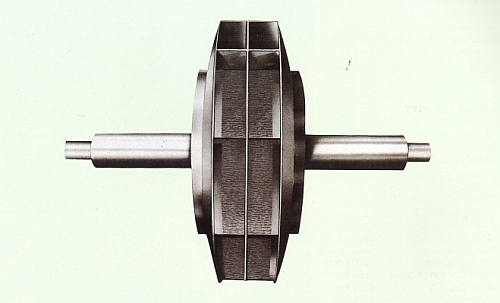 Cement E/P Fan Impeller 3540mm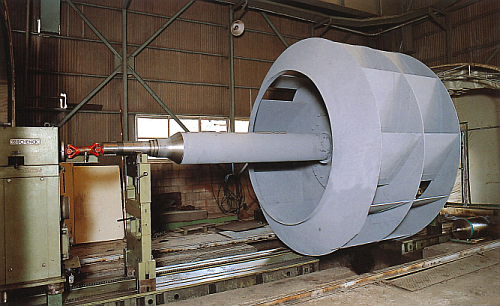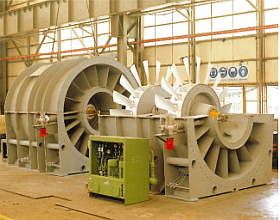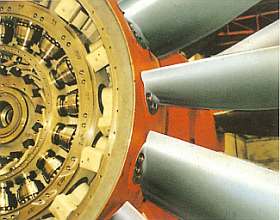 Essential & Special Features
Whether single-ortwo-stage for induced draft fans and forced draft fans, or 3-or 4-stage, the fans are always equipped with central hydraulic rotor blade adjusment.
The essential special features of our design are worthy of mention.
Compact, stable construction.
Standardized components for single and two-stage fans.
Ready accessibility to machine parts provided by easily detachable casing top with horizontal fans and removable rotor unit with vertically mounted fans.
Fan wheel hub takes the from of a welded structure with heavy inner ring for centrifugal force absorption at relatively small diameter (low WK2)
Triple sealing where the blade mounting flange passes through the fan wheel hub
Blades bolted onto mounting flange permit extermely short replacement times
Oil hydraulic rotor blade adjusment with wide adjusment range down to very low volume flows.
Low-noise design of flow passage.