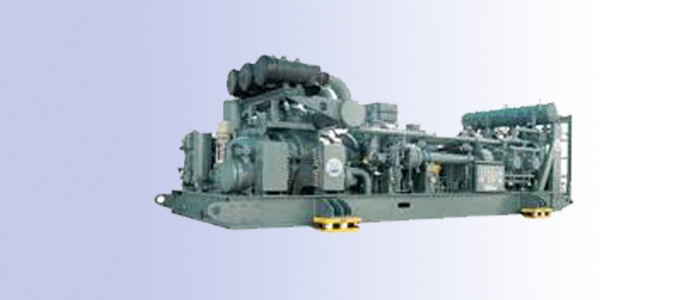 Austria made LMF compressor
Performance range
Flow rate: 24-70m3/min
Pressure: 400bar
Features of package
Lightweight,small size, high reliability
Low vibration
Small amount of maintenance required
Features of Piston Compressor
Low-vibration and extremely compact design due to 'v' configuration of cylinders.
High efficiency at low compression temperatures due to crosshead design and water cooled cylinders.
Direct coupling with prime mover at n=1200rpm.
Standard cylinder used is replaceable.
Maximum possible lifetime of compressor valves ensured by high quality PEEK plates.
Minimal oil consumption and wearing of piston rings due to high pressure mini-lubrication of the PTFE piston rings and guide rings.
Extremely long periods between gear oil changes because of high efficiency of oil cooling system.
Small amount of maintenance required.